C&N Sales Company has been providing coin-operated machine services since 1928. With over 400 taverns served and more than 700 total accounts serviced in MN and IA, we have gained extensive knowledge in this industry and our track record speaks for itself. Our customers receive timely service and the best equipment the industry provides.
Some of our equipment includes:
• Pool Tables
• Dart Boards
• Touchtunes
• Megatouch
• Big Buck Hunter
• Golden Tee Golf
• Plush Cranes
• Boxing Machines
• Ticket Machines
• Redemption Games
• Bulk Vending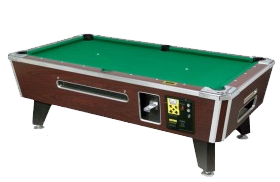 Our equipment is provided on a shared-revenue basis. You provide the space, and we provide the equipment, parts, supplies, and service. Nothing could be easier! Give us a call today.